Do You Want to be Part of a Winning Team?
AED is a dynamic organization that has achieved a competitive edge through consistently delivering results for our customers. We offer an intellectually stimulating, mentoring environment, with the potential to develop and progress rapidly. Our business – and our employees' work – is as varied as the issues we help our clients manage each day.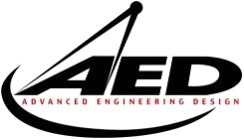 Our company culture reflects the energy, excitement, and enthusiasm of the people who work here. Specialists from a variety of disciplines have the opportunity to work together and learn from each other, and we provide a creative environment that encourages both professional and personal growth.
By uniting our capabilities and bringing to bear a team of independent specialists, we can offer the breadth and depth of a larger firm while retaining the flexibility and responsiveness of individual consultants.
Because AED's success depends on its people, AED is always seeking talented, motivated professionals to help the company grow. If you are interested in an AED career opportunity, please send your resume to: Aedinfo@aedworld.com or by phone at 301.683.2112.