Specialized Types of Spaces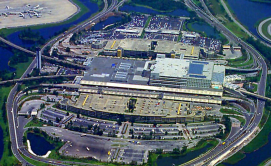 AED has supported over 200 design and design -build MEP and FP projects totaling over one billion dollars for the Greater Orlando International Airport (GOAA).
We are also serving as the construction manager for Greenville-Spartanburg International Airport (GSP). Over the past decade plus , AED has provided project management, engineering, scheduling, inspection, and construction management services for both air and land side projects totaling over 90 million dollars.
AED has extensive experience in information technology, cyber security,  construction management,  mechanical,  electrical, plumbing and fire protection engineering design.
Construction Management
Inspections
Cost Estimating & Value Engineering
Project Scheduling and reviews
Project Controls
Health, Safety & Environmental Management
Underwater Diving Inspections
Owners Representative services
Critical Path Method (CPM) Scheduling
Engineering
Mechanical, Electrical and Plumbing
Fire Protection
Structural
Design & Constructability Reviews
Engineering Studies
Cost Estimating & Value Engineering
Quality Control Management (QCM)
Facilities Engineering
LEED Design and Development
Preventative Maintenance
Space Planning / Programming
Energy Management & Audits
Facilities Assessments
Information Technology
Geographic Information System (GIS)
Web-based software development
Standards and data
Geodatabase manipulation
Field operations and data collection
Cyber Security
Access Controls
Information Assurance
System Hardening
Security Assessments & Authorization
Certification & Accreditation (C&A)
Security Test & Evaluation (ST&E)
Training Services (security)
System Hardening
Independent Verification and Validation (IV&V)
Our clients are consistently pleased with our ability to manage multiple projects and resources simultaneously. AED is reliable, consistent and solution-oriented. We have successfully managed numerous designs, engineering and facilities projects in which AED provided the necessary, and often surge, resources in a timely manner.
Through the development and application of best practices – those that are proven to be the most effective and efficient- AED delivers excellence.
Markets
Contact Us
[contact-form-7 id="163″ title="Contact Us"]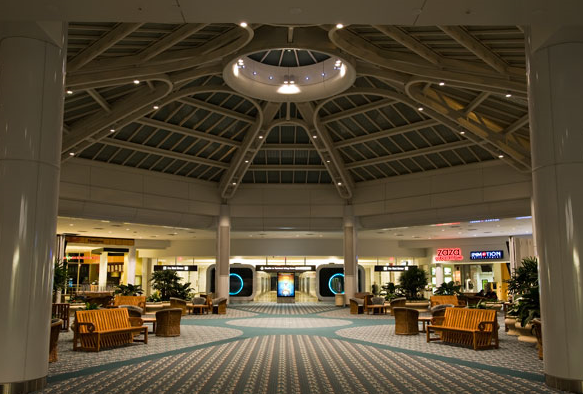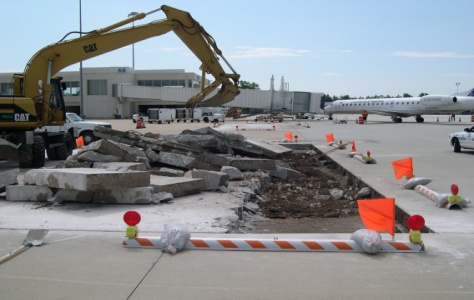 Aviation select Experience
Mechanical, Electrical and Fire Protection Engineering
Single Employee Parking Facility –Provided Program Management and design for electrical and Fire protection for Bridge Structures & Access
Employee Parking Facilities/ Bus Maintenance Facilities- Provided Program Management and MEP System- Designs
Airside 2 Site Preparation & Foundations- Provided Program Management and – MEP system Designs
South Airport Blvd. Signage and Cargo Road Signage- Served as the Owner's Authorized Representative and Concept Designer of Structural & Electrical Systems
North Terminal Electronic Signage (Design/Build)- Served as the electrical designer
South Terminal Complex Site Utilities – Provided MEP Design Review for Electrical and Communications systems
Intermodal Transit System (Automated On-Airport Circulator System)- Provided MEP Design Criteria Review
Security Communications Infrastructure Improvement- Served as the Electrical Designer
Airside 2 & 4 AGT Maintenance Station Survey-Providing surveys to determine best possible solution to remove standing water underneath automated people movers (APM) while in station
Specialty Automated People Mover and Passenger Rail Systems – Providing Mechanical, Electrical & Plumbing (MEP) design reviews
Program and Construction Management
Aviation Drive Widening Project
Sanitary Sewer Lift Station
Fuel Island Replacement
Taxiway Concrete Repairs
General Aviation Apron Reconstruction & Expansion Project
Airfield Lighting Rehabilitation Project
Public Restroom Improvements Project
New General Aviation Terminal Project
Runway 4-22 Parallel Taxiway System Rehabilitation Project
Economy Parking Lot Expansion Project
Employee Parking Facility –Provided Program Management and design for electrical and Fire protection for Bridge Structures & Access
Survey
Lexington County Airport, South Apron Rehabilitation, Pelion, SC- Provided field construction stakeout and horizontal and vertical control for paving rehabilitation
Savannah International Airport-GA-Provided final as-builts following runway improvements
Thomaston-Upson Airport- General Aviation Airport- GA- Taxiway C and E improvements- Provided field construction stakeout and horizontal and vertical control for taxiways improvements
Geographic Information System (GIS)
Re-creation of the entire GSP Airport drawings into a computer‐aided design (CAD) format
Creation of shape file data
Improve upon the Airport Layout Plan (ALP) drawing and develop GIS shape files for inclusion of the GSP web‐based GIS system