Statement on the Passing of Reginald Eugene Waters
Dear Clients and Business Partners:
It is with deep regret that we inform you of the passing of Reginald Eugene Waters who passed away on Monday, October 22, 2018.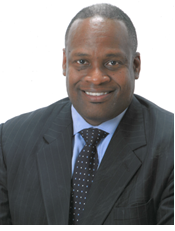 Affectionately known as Reggie, the Chairman and Co-Founder of Advanced Engineering Design, Inc. (AED, Inc.) of Prince George's County, MD leaves behind his devoted wife Marsha and three children Maxim, Elle, and Harper; his mother, Bernice Lewis of Spartanburg, SC; and numerous other family and friends to mourn his death.
As Reggie would have requested, business will continue to operate as normal. If you have concerns on any pressing matters, please contact Gail Blaize at [email protected].

For over 25 years AED has provided Engineering, Facility Management, Information Technology and Other Professional Services to Federal, State, Local and Commercial Markets. AED Inc., Delivering Inspired Solutions!