PROJECT FACTS
Owner: Orange County, FL
Public Works Department
4200 Whitcomb Avenue
Client: Hunton Brady Architects
201 S. Orange Avenue, Suite 500
Orlando, FL 32801
Mr. Steve Bellflower, POC
Cost: $ 9 Million
Completion Date: 2005
PROJECT DESCRIPTION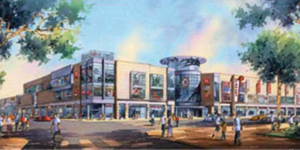 DC USA is a 546,000 square foot, three level shopping complex located in the Columbia Heights
section of Washington, DC. DC USA has two underground parking garages with a capacity to support up to a total of 1,000 vehicles. AED performed the following tasks to complete the survey:
Tenant Load Surveys – An electrical load survey of all tenants was conducted.
Power Meter Data Loggers –Power quality analyzers were utilized to measure and log of energy being consumed by each tenant.
Electric Bill Review – The past electric bills (24 months) as read off of the common meter were analyzed.
Report and recommendations – A report was written to summarize the above findings.